Celebrations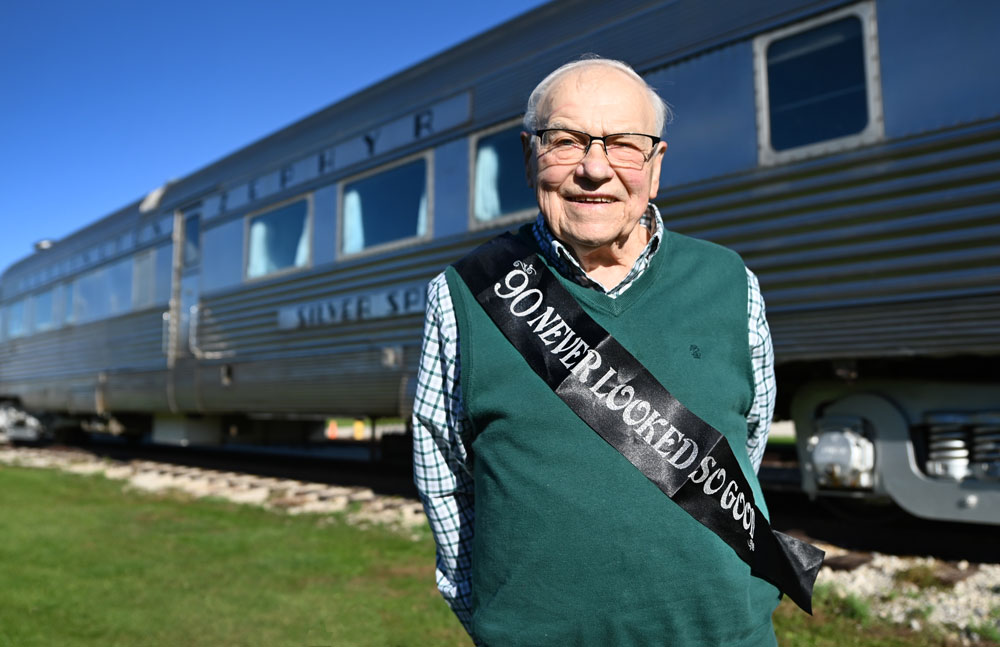 Are you looking for a perfect venue to host your next event? The National Railroad Museum in Green Bay offers indoor and outdoor space options to accommodate a wide variety of events, including birthday parties, anniversary celebrations, proposal and engagement parties, surprise parties, retirement parties, and funeral receptions.
Birthday & Surprise Parties
Dance the night away in our Lenfestey Center (capacity 350) or enjoy an intimate cocktail reception in one of the Museum's two restored dining cars. From school dances to 50th birthday gatherings, the National Railroad Museum offers several excellent event venues to bring people together.
Proposals and Engagement Parties
The National Railroad Museum is a unique location to ask your special someone to marry you. The possibilities to pop the question are endless! Create a scavenger hunt throughout the Museum grounds and end atop the observation tower or schedule a visit to the Museum just for two. Our staff would love to help you plan a surprise to remember. Once they say "Yes" we would love to be your choice for an engagement party venue!
Anniversary Parties
Celebrate a special or milestone anniversary by bringing together friends and family for an event at the National Railroad Museum. Say "I do" all over again with a vow renewal ceremony inside our Lenfestey Center or out at our Fox River Outdoor Space. Host an intimate dinner party using either the Dothan Dining Car or Silver Spirit, or hold an extravagant party in our Lenfestey Center. There are many options waiting for you!
Funeral Receptions & Celebrations of Life
If you are celebrating the life of a loved one, you want your funeral reception venue to be as unforgettable as they were. The National Railroad Museum offers spaces designed for large groups of family and friends and options for a smaller affair.
Contact Us
Liz Van Pay, Events Coordinator: (920) 437-7623 or nrrmevents@nationalrrmuseum.org