Health and Safety Protocols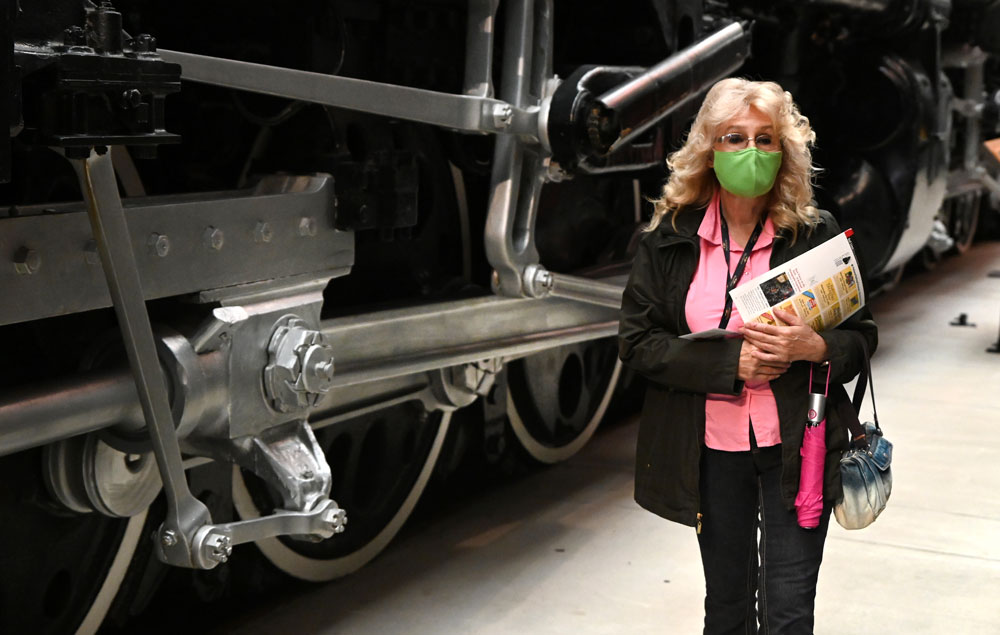 The National Railroad Museum is committed to the health and safety of our visitors, including, but not limited to, COVID-19 issues. We have more than 100,000 square feet of covered exhibit space plus 33 acres and an outdoor observation tower along the Fox River, allowing you and your family to comfortably enjoy our many trains, other exhibits and outdoor spaces.
Among our health and safety protocols:
The Museum is under the jurisdiction of the Transportation Security Administration (TSA). When mask mandates are in effect, everyone ages 2 and older must wear a face mask covering their nose and mouth when inside enclosed Museum buildings / trains or when riding our train.
When needed, signs are displayed in multiple locations on the property kindly reminding people about the TSA's mask policy that we follow.
Visitors are encouraged to follow social distancing, giving at least 6 feet of space from other Museum patrons.
Hand sanitizing stations are available in numerous locations throughout the Museum property. Ingredients for those hand sanitizers are available with the stations. The Museum also has several restrooms if you prefer to use soap and water when washing your hands.
Museum staff members are required to stay home if they have any signs of illness.
If you are exhibiting symptoms of any illness on the day of your planned visit, please postpone your visit until you have recovered and reschedule your visit for another day.
It is important to note that while we regularly clean high-touch areas and have other health and safety protocols in place, we cannot guarantee that you will not be exposed to COVID-19 or any other illness while at the Museum. By entering National Railroad Museum premises, visitors accept all responsibility for the medical risk associated with their presence in a public place for themselves and for those for whom they act as a legal guardian. The National Railroad Museum is not liable for illness or injury beyond what may be prevented through reasonable accommodations. Cover your mouth and nose with a face mask during your visit, avoid touching surfaces, wash your hands or use hand sanitizers frequently, and please follow all signage posted to provide you with a safe experience.
Contact Us
Ticket Desk: (920) 437-7623 or info@nationalrrmuseum.org