Train Rides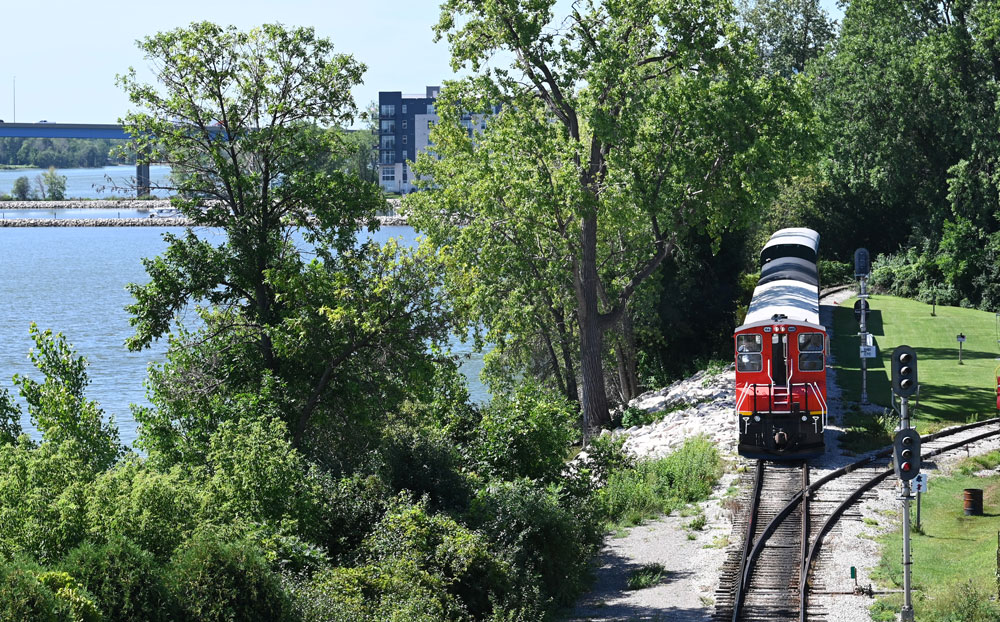 The National Railroad Museum offers train rides daily from May through September, and on the weekends in October. The train is pulled by a diesel locomotive.
During the ride, the conductor describes various rolling stock, points out highlights of the Museum, talks about railroad safety, and discusses hobo culture. Each ride takes about 25 minutes and covers two miles (two loops of a one-mile circuit, traversing wooded areas, the Fox River shoreline and other Museum property areas).
Train rides cost $4 per person and are only available in addition to paid Museum admission. Passengers are asked to be at the Children's Discovery Depot at least 10 minutes before departure time.
The train leaves the station at these times:
10:00 a.m. (no train on Sundays)
12:00 p.m.
2:00 p.m.
4:00 p.m.
Following the train ride, a theater presentation called Last of the Giants is available inside the main Museum building and spotlights the Union Pacific "Big Boy" locomotives.
Photo Gallery | Train Rides