Weddings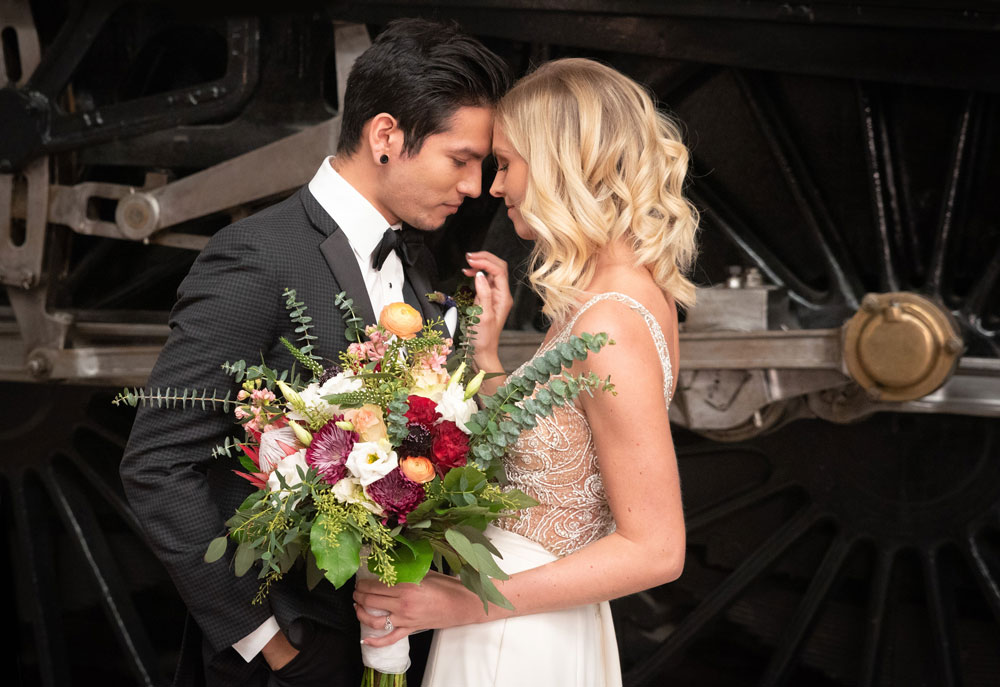 Are you looking for the perfect wedding venue to celebrate your special day? We invite you to say "I do" and celebrate your love with family and friends at the National Railroad Museum in Green Bay! With a unique setting along the beautiful Fox River, let us provide you with a breathtaking backdrop for your vows in our Lenfestey Center or outdoors in our Fox River outdoor space.
With affordable wedding packages and space for a ceremony, reception, or both, we would love to help you bring your perfect day to life. The National Railroad Museum is proud to be a welcoming wedding venue for couples of all types, and we are LGBTQ-friendly. We can accommodate various group sizes and are happy to host complementary events such as bridal showers, rehearsal dinners, and more. The National Railroad Museum is a one-of-a-kind wedding venue and offers a variety of options. We are happy to offer rental discounts to Museum members.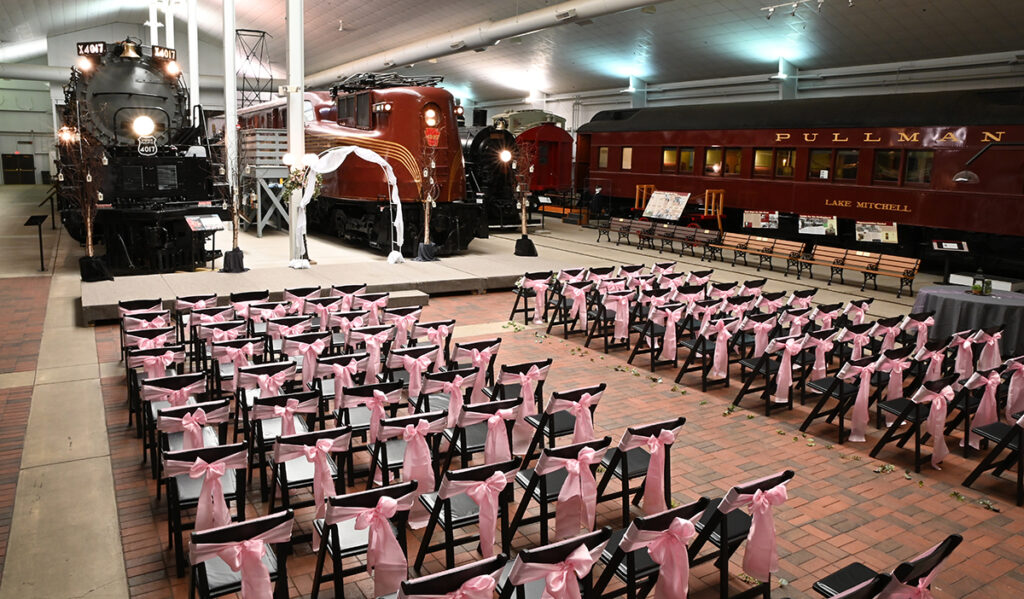 Historic trains will greet you and your guests upon entering the Lenfestey Center. Amidst this one-of-a-kind backdrop, your family and friends can dine, dance, and celebrate with you on your wedding day.
The Lenfestey Center offers:
26,000 square feet of space
Seating for 350 guests
Climate-controlled space year-round
Updated audio/visual system and support, including an 8 foot by 8 foot projection screen, PA system, and sound system
Stage riser and dance floor available
Smoke-free environment
Catering services available
Free parking on Museum grounds
Convenient location on Broadway St. a short drive from several hotels
Ceremony rehearsals and decorating time included on a first-come, first-served basis
Use of the Museum's operational train for the wedding party and guests (available daily May-September and weekends in October)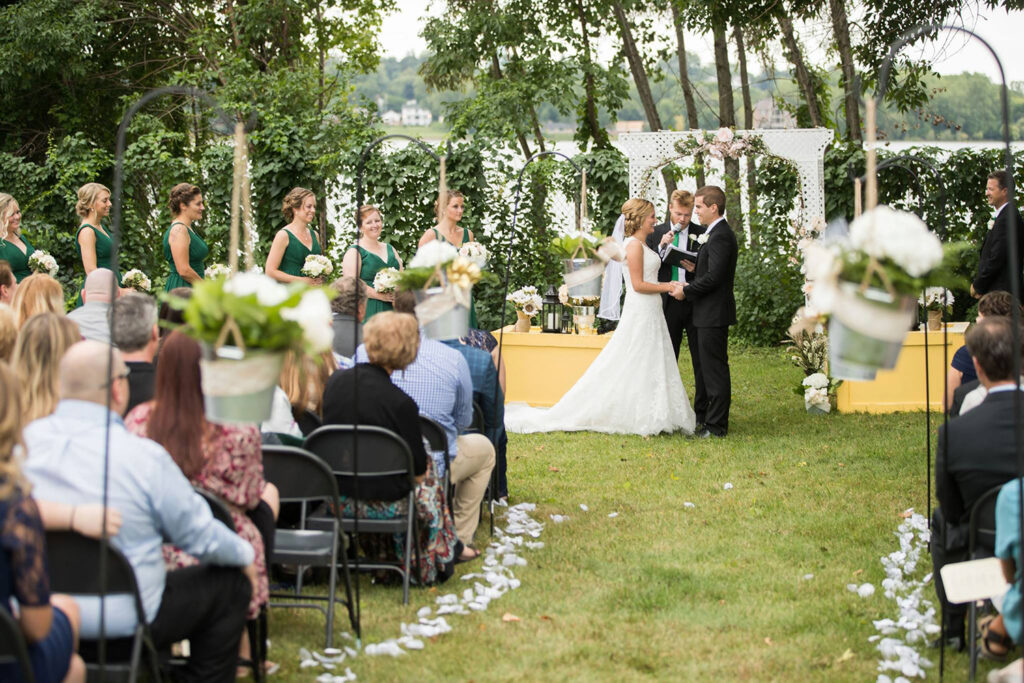 Are you looking for a beautiful outdoor wedding venue? Our Fox River outdoor space is an excellent option. Family and friends can gather with you outdoors and celebrate your union. Upgrades will be coming to this space in 2022.
The Fox River Outdoor Space offers:
Flexibility! Decorating and floral options are nearly endless with this ample space overlooking the Fox River
Use of the permanent wedding stage, including an arch
Availability for chair rentals with multiple available styles to suit any wedding decor
Use the Museum's operational train for the wedding party and guests (available daily May through September and weekends in October)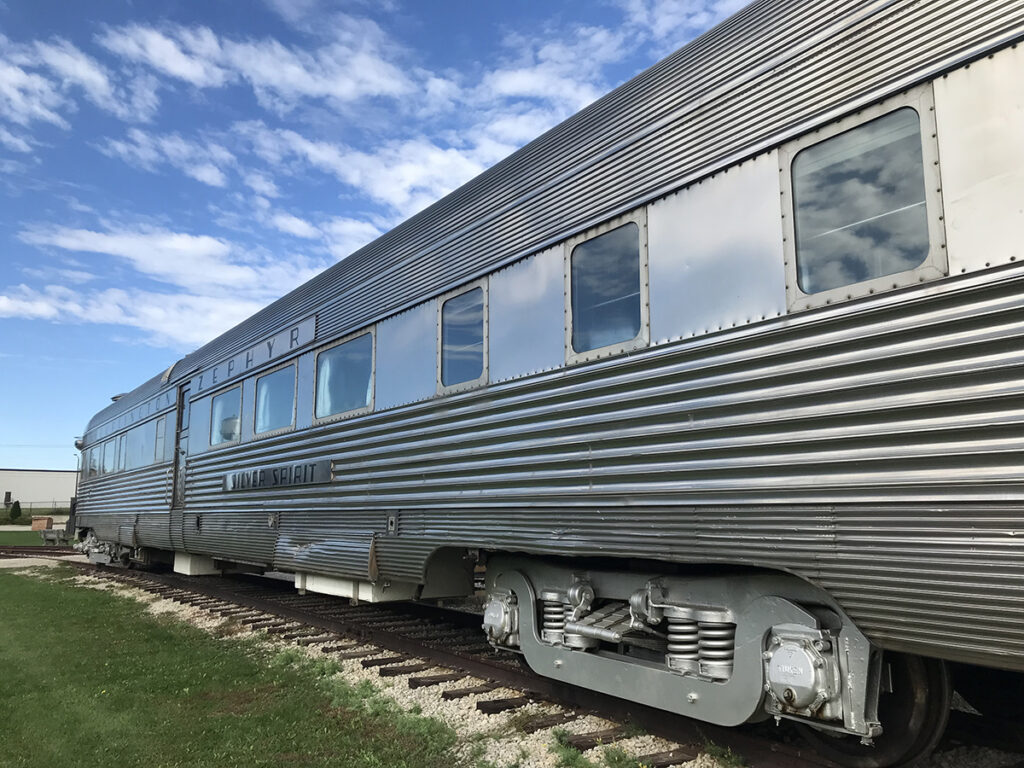 The Silver Spirit Dining & Lounge Car is a beautifully restored 1930s train car. Step back in time for your rehearsal dinner or bridal shower and create memories that you and your guests will never forget.
The Silver Spirit offers:
Both a dining area with tables and a lounge area, with total seating for 44
Can be used stationary or moving on the tracks
Kitchen space
Two restrooms
Temperature-controlled environment
Stereo system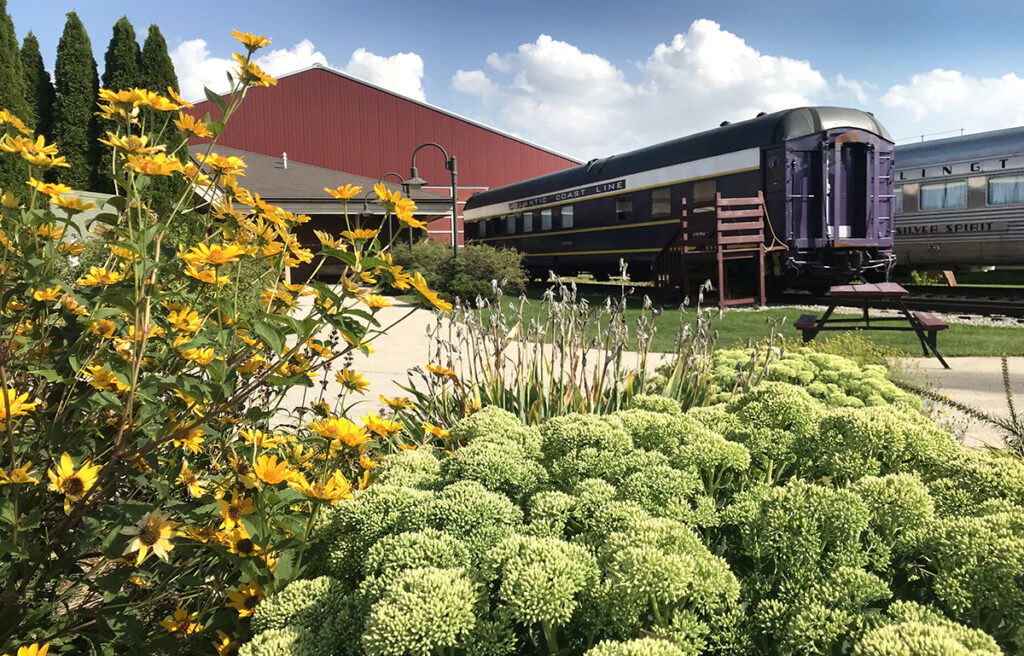 A romantic, vintage setting that's perfect for smaller dinner receptions and rehearsal dinners, the restored Dothan Dining Car offers a timeless experience for your intimate gathering.
The Dothan Dining Car offers:
Seating for up to 48
Can be used stationary or moving on the tracks
Kitchen space
Temperature-controlled space
Stereo system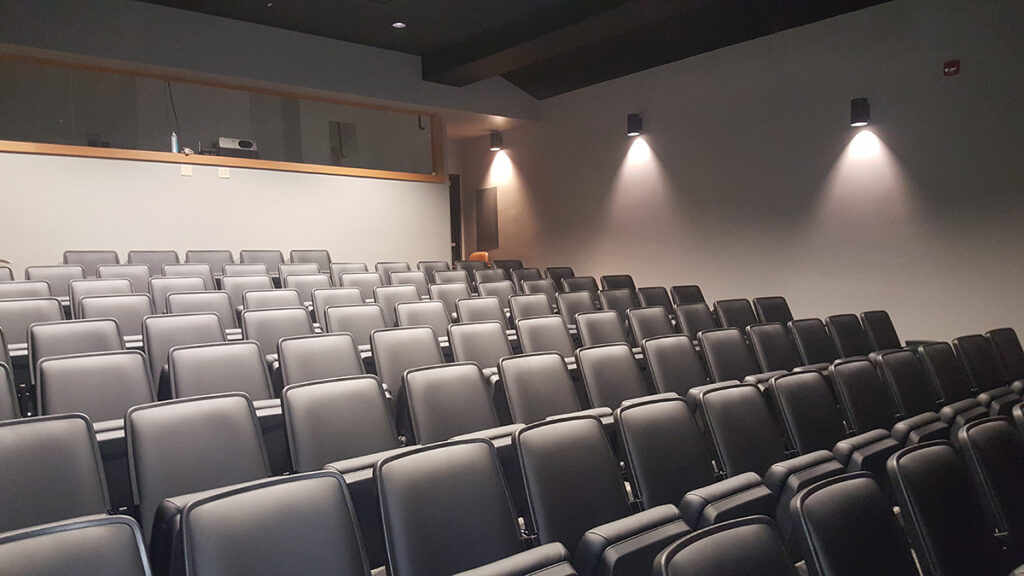 Is your love straight out of the movies? Let the spotlight shine as you say your vows on stage in the Museum's Theater.
The Theater offers:
Stage with custom lighting capabilities and a wall-sized screen
Seating capacity of 109
Handicapped accessibility
Audio/visual support with computer access, a projector, and a sound system – all of which may be tailored to meet specific needs.
Contact Us
Liz Van Pay, Events Coordinator: (920) 437-7623 or nrrmevents@nationalrrmuseum.org
Photo Gallery | Weddings