Children's Discovery Depot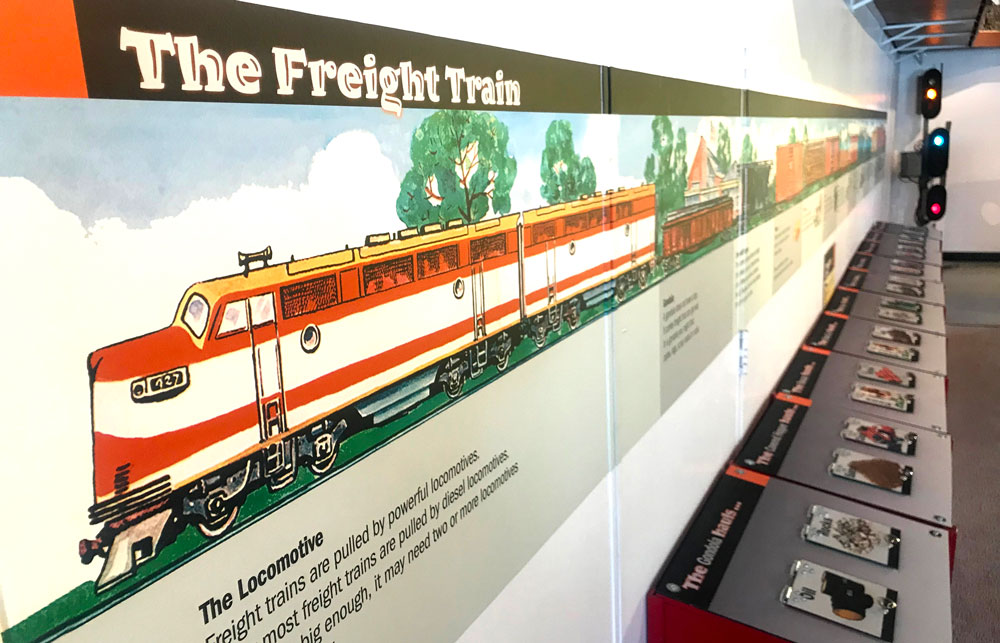 Housed in the National Railroad Museum's Hood Junction, the Jodey Lenfestey Children's Discovery Depot welcomes young visitors to the world of railroading while integrating elements of social studies, math and science – based on Wisconsin Model Academic Standards.
Best of all, the depot communicates its message in a fun, hands-on environment that engages young imaginations and takes visitors on a family-friendly, educational journey.
Depot Hours
The depot is open when the Museum is open.
From January through March, those hours are 9 a.m. to 4 p.m. Tuesdays through Saturdays; 11 a.m. to 4 p.m. Sundays; and closed Mondays.
From April through December, those hours are 9 a.m. to 5 p.m. Mondays through Saturdays and 11 a.m. to 5 p.m. Sundays.
Please note that from mid-November through mid-December, the depot is closed during The Polar Express season. The depot also may be closed for portions of the day year-round for birthday parties or other scheduled facility rentals.
Contact Us
Justin Lambrecht, Education Director: (920) 437-7623 or nrrmeducation@nationalrrmuseum.org
Photo Gallery | Children's Discovery Depot