Pullman Porters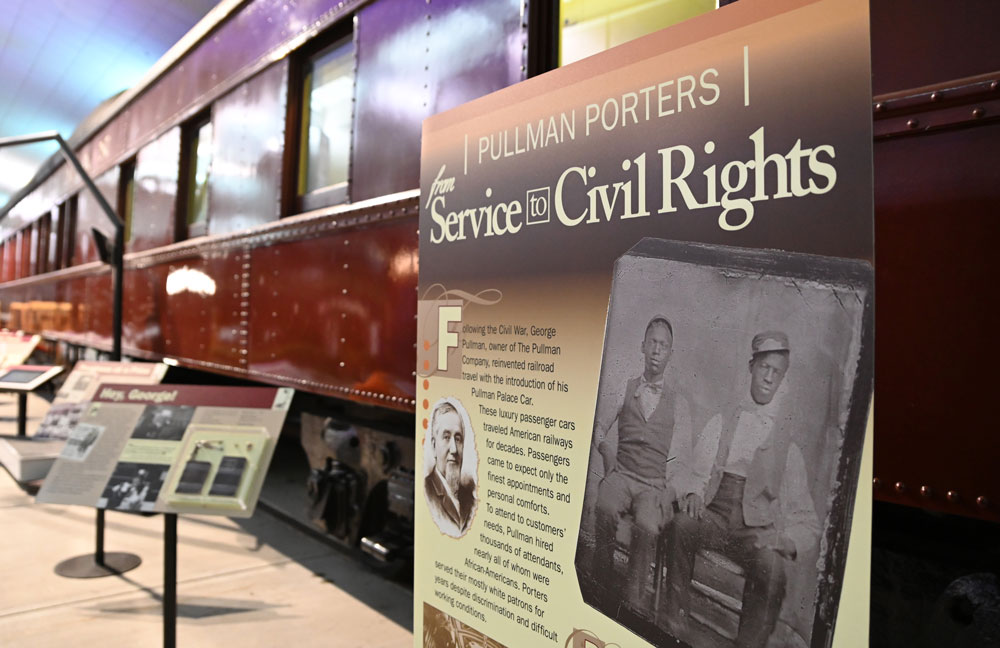 Visit the National Railroad Museum and take an in-depth, guided tour of the Pullman Porters: From Service to Civil Rights exhibit. Afterward, participants will gather for an engaging discussion and age-appropriate activities.
Students will delve into the history of passenger train travel while discovering the role Pullman porters played in the civil and labor rights movements as well as other American events in the 20th century.
The Pullman Porters program is geared toward students in third grade and older, and can be tailored to adult groups. It lasts about two hours and is available year-round.
Cost
$7.50 (for children younger than age 12); $8.50 (for adults and children ages 12 and older)
Contact Us
Justin Lambrecht, Education Director: (920) 437-7623 or nrrmeducation@nationalrrmuseum.org