General Motors Aerotrain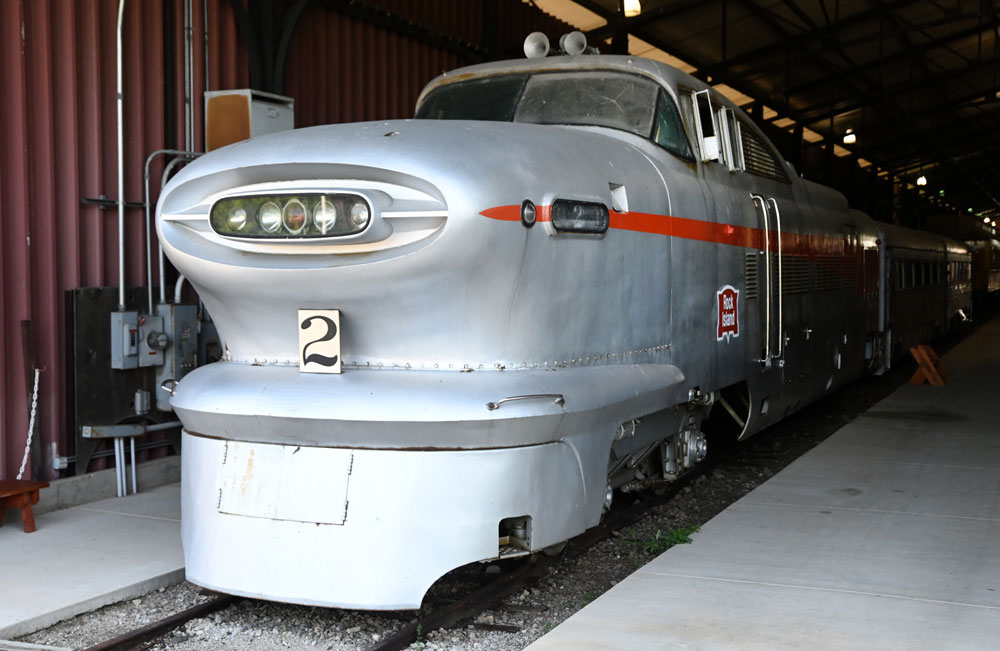 The Aerotrain was designed to lure the general public back to railroads and provide an inexpensive solution for railroad companies to provide a higher-speed, public rail service.
In 1955, the railroads were trying to stem the dismal downward spiral they saw in passenger traffic. They were looking for a vehicle that was fast, economical to build and operate, and fashionable in appearance.
General Motors, using existing technology from its many divisions, developed the Aerotrain. With coaches fashioned from bus bodies and appliances by Frigidaire, the Aerotrain was designed to travel at speeds in excess of 100 mph.
However, with its rough ride and poorly designed locomotive, the prototypes were disliked by passengers and railroads alike. After testing on three railroads: the Pennsylvania, New York Central, and Union Pacific, the two trains were sold to the Rock Island, which used them in commuter service around Chicago. In this service, the Aerotrain was allowed to travel at only 60 mph.
The Builders Model of the General Motors Aerotrain stretches about 35 feet long and is a popular exhibit at the Museum. It is located inside the Fuller Hall gallery.
Photo Gallery | General Motors Aerotrain
Contact Us
Daniel Liedtke, Curator: (920) 437-7623 or nrrmcollections@nationalrrmuseum.org