Donate
The National Railroad Museum is proud of its mission, which is to inspire lifelong learning by providing dynamic educational opportunities through the preservation of railroad objects, engaging exhibits and innovative programs.
In addition to outstanding educational programs for all ages, the Museum partners with many area schools to provide programs for individuals with special needs, those within at-risk demographics, and STEM programs for both boys and girls.
We encourage you to support the National Railroad Museum by making a donation, which goes to support general Museum operations, restoration projects, exhibits, and education programs.
Despite its status as the only Congressionally designated national-status railroad museum in the United States, the National Railroad Museum receives no federal, state or local tax support. Funds supporting Museum operations come from admissions, memberships, grants, fundraising events, mission-related business activities, and the generosity of private donors.
Railroads have touched every aspect of life, ranging from the products on the store shelves to the scientific advancements that enhance our lives. Museums have a unique ability to connect with those who may not strive within a traditional classroom setting, spark ideas, and strengthen intergenerational connections within families.
The National Railroad Museum believes that in order to grow, we need to preserve the past, educate the present, and inspire the future generation of leaders and thinkers.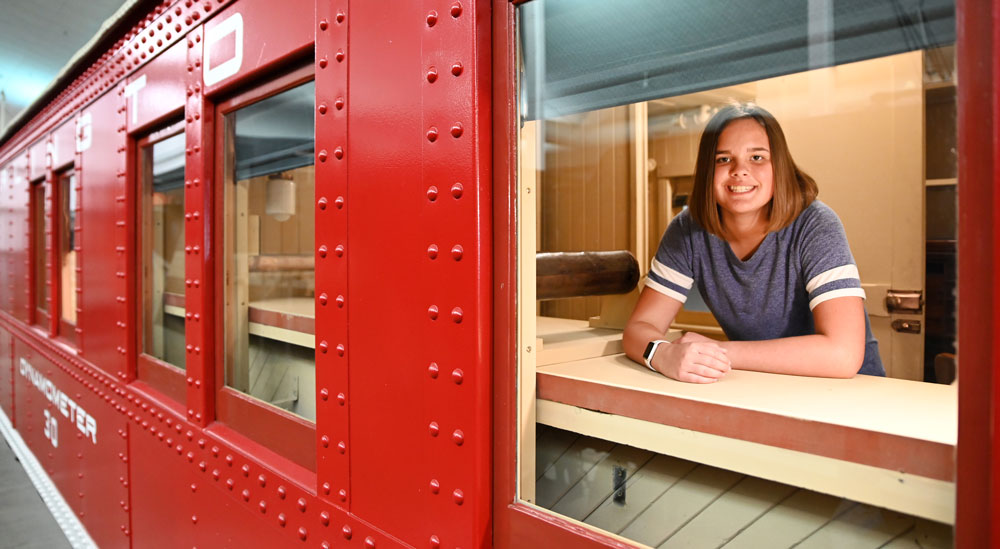 Contact Us
Alexa Priddy, Director of Development: (920) 437-7623, ext. 123 or apriddy@nationalrrmuseum.org