Corporate Events
Are you looking for a great location to host your next corporate gathering? The National Railroad Museum is the ideal venue to host anything from a seminar, workshop, or intimate dinner party to a full-scale meeting. The Museum has a space to host any corporate event you can dream up. Our Events team is dedicated to excellent customer service and is ready to assist.
We offer several space options for corporate events: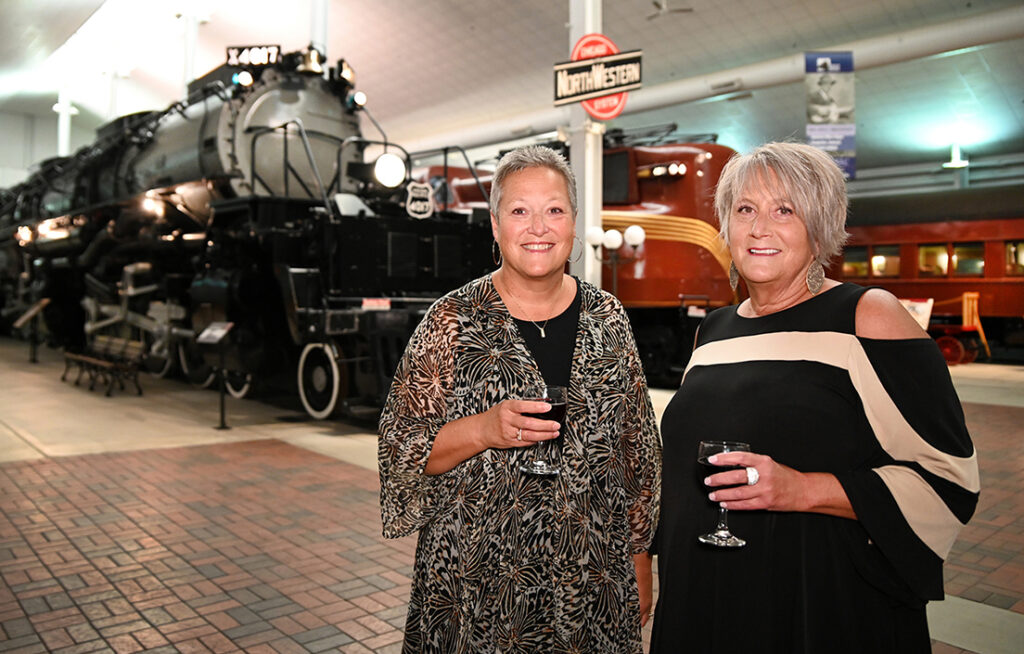 With seating for up to 350 people, our 26,000-foot Lenfestey Center offers a beautiful space for large and small corporate events. The Lenfestey Center is a temperature-controlled, smoke-free environment, and catering services are available. We also can provide audio/visual support (including an 8 foot by 8 foot projection screen, a PA system, and a sound system). Train rides are available daily from May-September and on the weekends in October.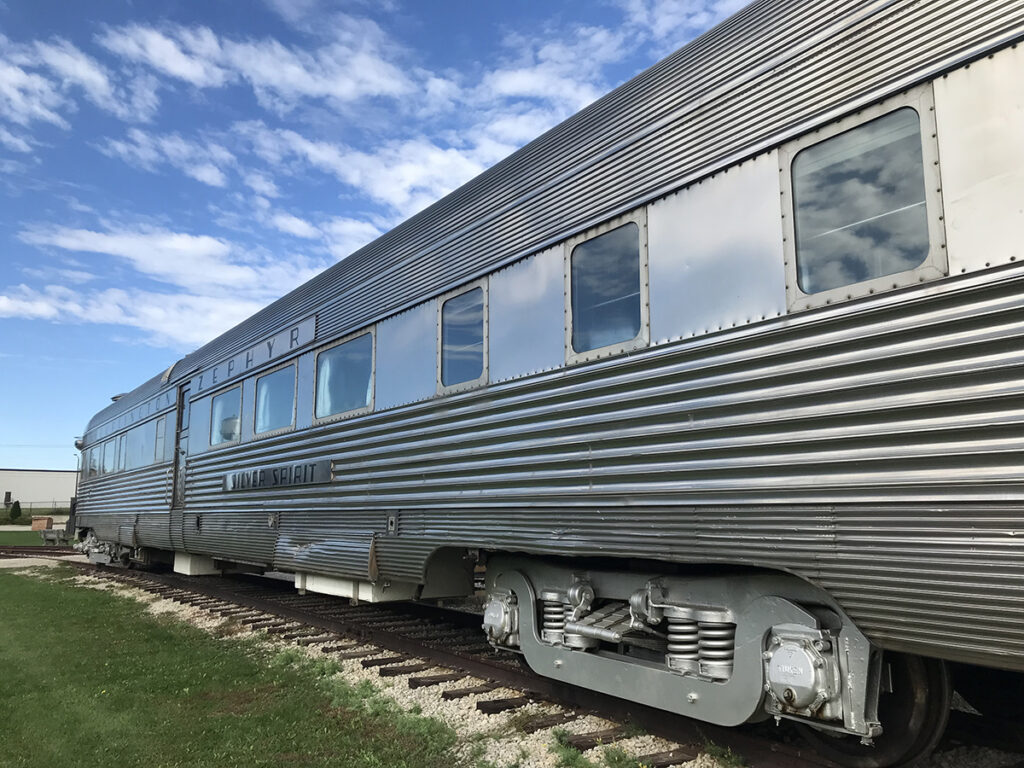 Envision your next event aboard a restored 1939 observation-lounge car. The ambiance of this train will transport you and your guests back in time to the streamlined era of American rail travel. The dining area provides seating for 24, while the lounge area offers seating for 20; both areas are temperature-controlled. The Silver Spirit also features a kitchen, two restrooms and a stereo system.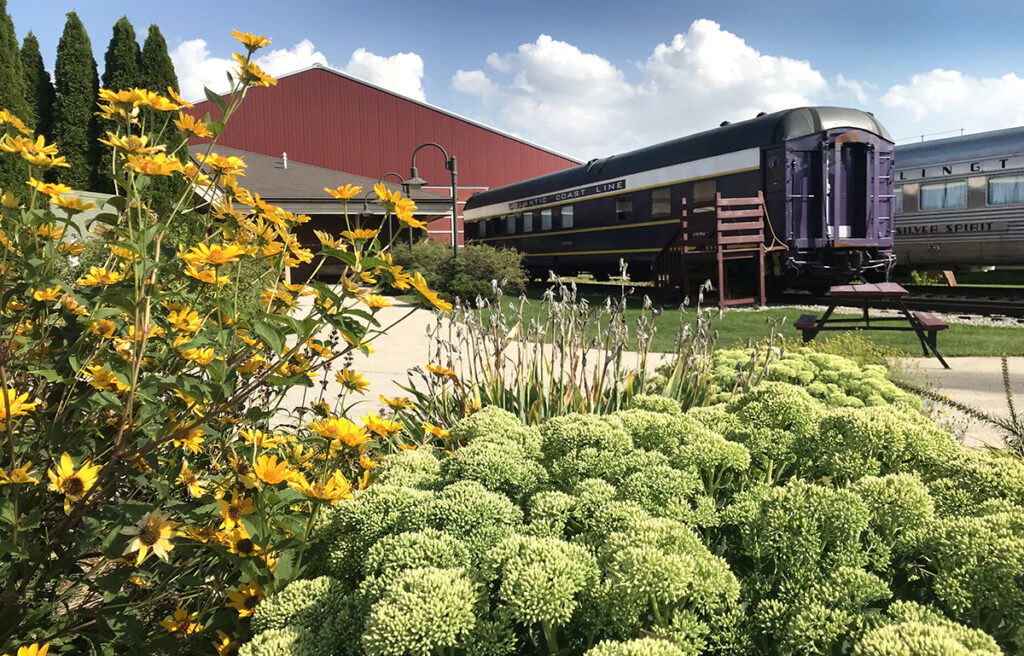 Experience and explore the Museum grounds in conjunction with a Lenfestey Center rental. Featured highlights of our outdoor buildings include the Victor McCormick Train Pavilion, home to many historic passenger cars from several eras, steam locomotives, and freight maintenance equipment.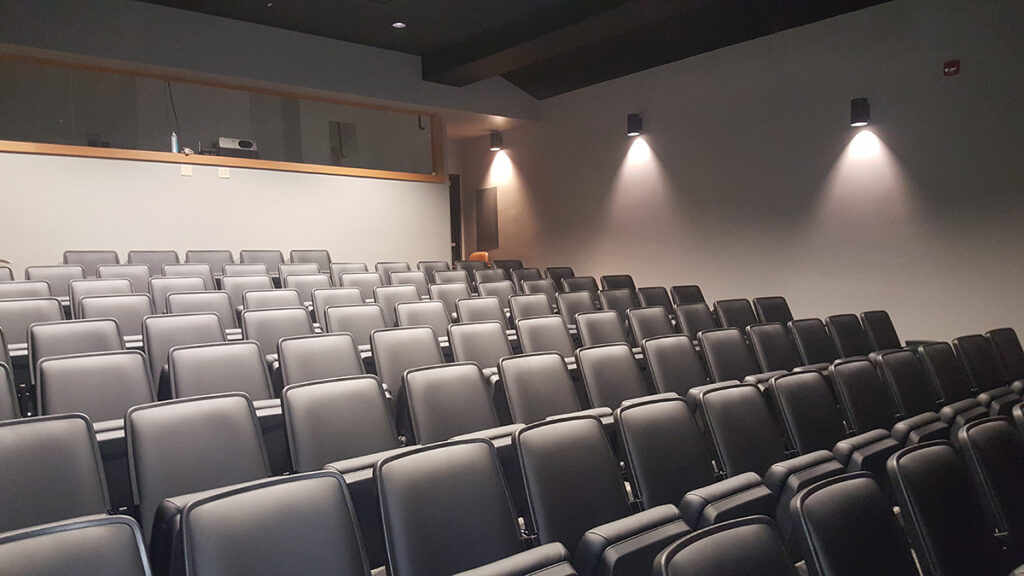 The Museum's 109-seat Theater includes a stage with custom lighting capabilities and a wall-sized screen. Consider us for your next meeting! The theater has audio/visual support, including computer access, a projector, and a sound system – all of which may be tailored to meet specific needs.
Contact Us
Liz Van Pay, Events Coordinator: (920) 437-7623 or nrrmevents@nationalrrmuseum.org