Corporate Memberships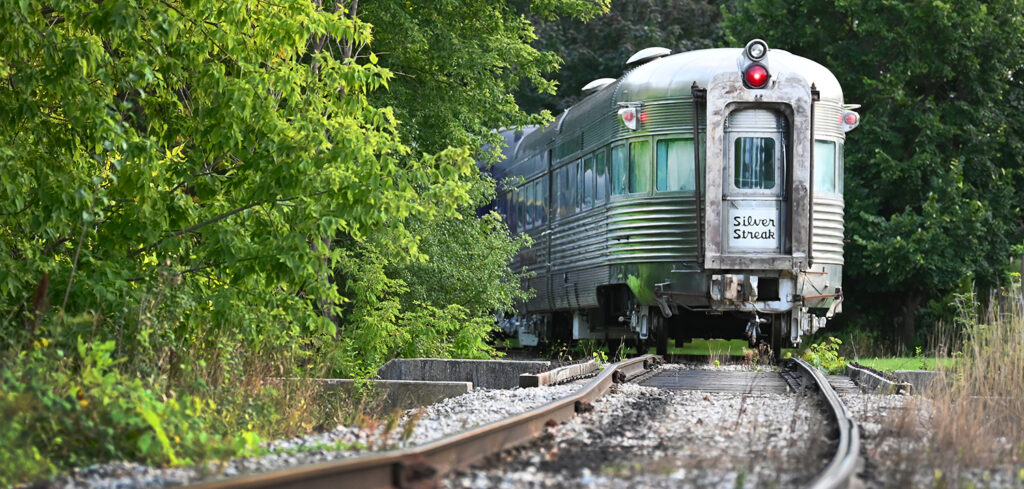 Our Corporate Membership program provides an opportunity for businesses of all sizes to be part of our National Railroad Museum family, while enjoying benefits year-round.
Despite our national designation, the National Railroad Museum doesn't receive any government funding – we rely on support from admissions, memberships, sponsorships and grants to sustain our educational mission.
A Corporate Membership with the National Railroad Museum is a great way to support our immersive exhibits and educational programs while also promoting a positive employee culture with free and discounted programs for individuals and families throughout the year. We invite you to explore our Corporate Membership options and discover the best fit for your business..
Each membership level enjoys these benefits for one year:
Cost: $500
Corporate Member Free Day during Membership Month – March (Monday)
Employee volunteer team opportunities
$10 discount on new memberships for employees
Employee Education Program about the Museum exhibits
6 one-time use general admission guest passes (excludes events)
2 free tickets to select events (excluses The Polar Express)
2 exclusive invitations to Festival of Trees Preview Night and Annual Exhibit Opening
10% discount on one facility rental (based on availability)
Depot platform engraved bricks
Corporate logo recognized on the Corporate Membership webpage, on social media during Membership Month and in spring/summer Rail Lines magazine
Cost: $1,000
Corporate Member Free Day during Membership Month – March (Monday)
Employee volunteer team opportunities
$10 discount on new memberships for employees
Employee Education Program about the Museum exhibits
12 one-time use general admission guest passes (excludes events)
$2 off general admission for employees with employee ID (excludes events)
$10 discount on purchase of gift membership for clients
4 free tickets to select events (excluses The Polar Express)
4 exclusive invitations to Festival of Trees Preview Night and Annual Exhibit Opening
15% discount on one facility rental (based on availability)
1 transferable membership card issued in company's name
Depot platform engraved bricks
Corporate logo recognized on the Corporate Membership webpage, on social media during Membership Month and in spring/summer Rail Lines magazine
Cost: $2,500
Corporate Member Free Day during Membership Month – March (Monday)
Employee volunteer team opportunities
$10 discount on new memberships for employees
Employee Education Program about the Museum exhibits
20 one-time use general admission guest passes (excludes events)
$2 off general admission for employees with employee ID (excludes events)
$10 discount on purchase of gift membership for clients
6 free tickets to select events (excluses The Polar Express)
6 exclusive invitations to Festival of Trees Preview Night and Annual Exhibit Opening
6 tickets for The Polar Express (standard)
20% discount on one facility rental (based on availability)
1 transferable membership card issued in company's name
Depot platform engraved bricks
Corporate logo recognized on the Corporate Membership webpage, on social media during Membership Month and in spring/summer Rail Lines magazine
Cost: $5,000
Corporate Member Free Day during Membership Month – March (Monday)
Employee volunteer team opportunities
$10 discount on new memberships for employees
Employee Education Program about the Museum exhibits
26 one-time use general admission guest passes (excludes events)
$2 off general admission for employees with employee ID (excludes events)
$10 discount on purchase of gift membership for clients
10 free tickets to select events (excluses The Polar Express)
10 exclusive invitations to Festival of Trees Preview Night and Annual Exhibit Opening
12 tickets for The Polar Express (standard)
30% discount on one facility rental (based on availability)
2 transferable membership cards issued in company's name
Depot platform engraved bricks
Corporate logo recognized on the Corporate Membership webpage, on social media during Membership Month and in spring/summer Rail Lines magazine
Contact Us
Wendy Lloyd, Director of Development: (920) 437-7623